Edjline Appraisal Services Inc. – Home Appraiser in Toronto & Beyond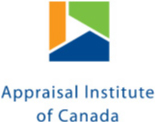 Edjline Appraisal Services is a Toronto-based residential appraisal company with more than eighteen years of experience. As proud members of the Appraisal Institute of Canada, we carry out appraisal assignments on all types of residential properties including single family and multi-family dwellings, condominium apartments, and townhouses as well as co-operative units.
House Appraisal for Lenders
Lenders are local, national, and international in size. We provide appraisals for buyers and sellers alike. We perform appraisals for litigation, relocations, and asset management.
If you are interested in our appraisal services, please contact our office to set up an appointment.